Heirs of Russian Artist Kazimir Malevich – Art Counsel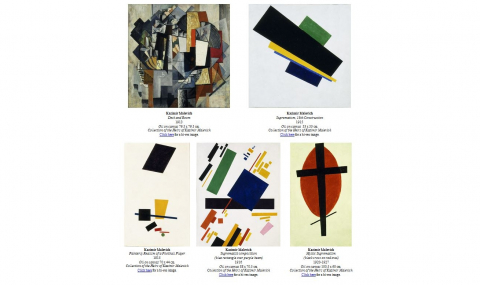 In 1927, Russian artist Kazimir Malevich traveled to Poland and Germany with more than 100 artworks to promote his radical artistic theories. Malevich was subsequently called back to Russia, leaving those paintings behind with friends in Germany for safekeeping. But he was unable to return.
Decades later, we were able to help his heirs recover five of those artworks from the from the City of Amsterdam, three works from the Museum of Modern Art and the Busch-Reisinger Museum, and one example of his early work from the Kunstmuseum Basel.
In June of 2015, we represented his heirs in the $34 million sale of one of these paintings, "Suprematism, 18th Construction", at Sotheby's Impressionist and Modern Art Evening Sale in London. Then in November of 2015, we advised his heirs in the $38 million Sotheby's sale of another one of the recovered paintings, "Mystic Suprematism."
Resources