ARTnews Top 200 Collectors Event: Collecting Art in Uncertain Times
Neue Galerie New York
1048 Fifth Avenue at East 86th Street
In celebration of the ARTnews Top 200 Collectors issue, Herrick co-sponsored "Collecting Art in Uncertain Times," a panel discussion at Neue Galerie, followed by a reception and private viewing of Klimt and the Women of Vienna's Golden Age, 1900-1918. A complete list of the 2016 ARTnews Top 200 Collectors can be viewed here.
Moderator:
Sarah Douglas, Editor in Chief, ARTnews
Panelists:
G. Andrea Danese, CEO and President, Athena Art Finance Corp.
Mary Hoeveler, Art Advisor
Pamela Joyner, Businesswoman and Arts Patron
Jason Kleinman, Herrick, Feinstein LLP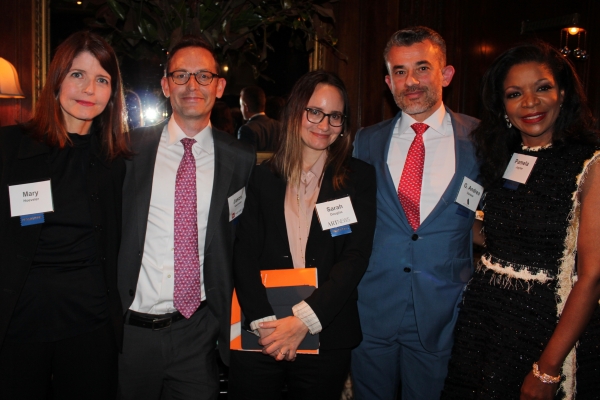 From left to right, Mary Hoeveler, Jason Kleinman, Sarah Douglas, G. Andrea Danese and Pamela Joyner.